Prickly Pear Cactus
We have 4 varieties of Prickly Pear Cactus (Opuntia).
Plants are in various size containers. Also we ship Cactus paddles/cuttings for propagating or for recipes or feeding your tortoise.
Fichi d'India (Opuntia ficus indica)

these cactus prickly pears are the ones sold for fruit in stores from places like Italy and California.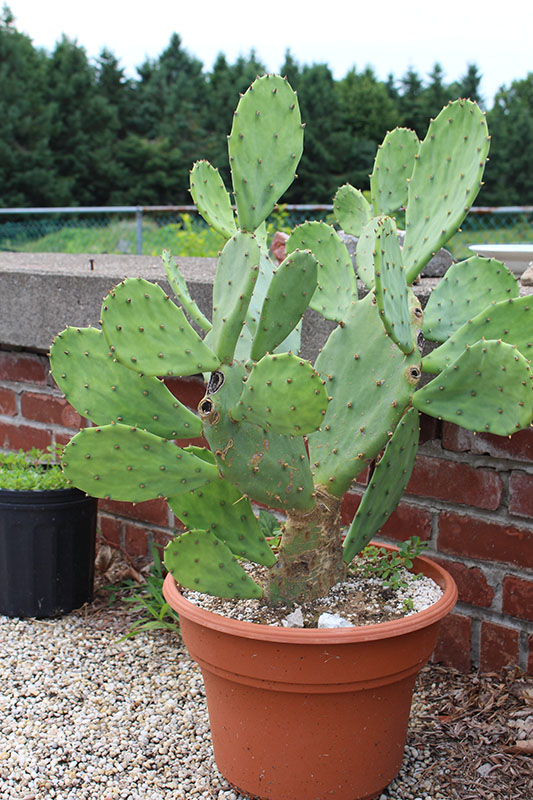 Mexican cactus (Opuntia phaeacantha)
These have very beautiful yellow flowers and medium size purple prickly pear fruit. They have large spines so need to be handled carefully.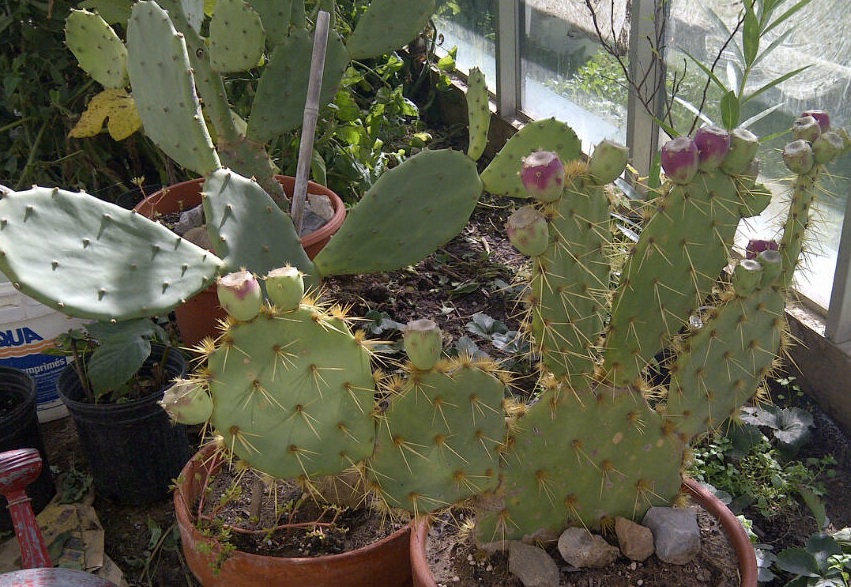 Canada cactus (opuntia humifusa and fragilis)
The Canada cactus also have beautiful flowers and small purple prickly pears. These will grow outside all year round in Zone 5 and 6 if planted in a dry area or raised cactus bed. They are indigenous to Canada.
Order cactus pads here
3 cactus pads of your choice (alternatively you can send us an e-mail request for custom orders).
Shipping Adjustment:
For orders outside Ontario Canada or to add tracking select the appropriate shipping adjustment below.
If you placed more than one order we will combine shipping and refund you some of the shipping fee. This will be done automatically when your order is processed.